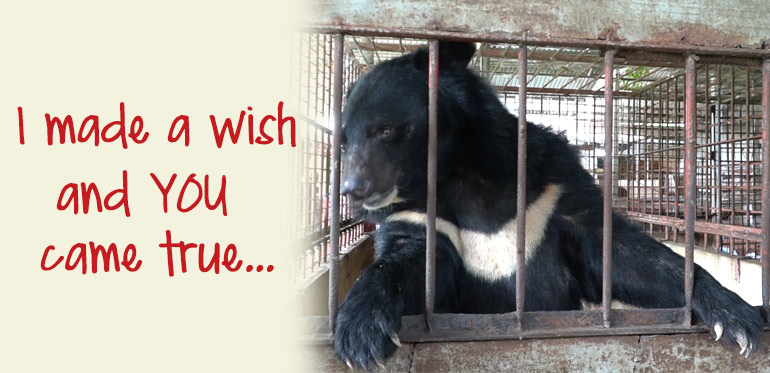 A Bear-y Special Message, Just For You…
After 13 years of wishing, hoping, waiting, Star made a wish and you came true.
He's the first bear you'll see in this video, and he has you to thank for his salvation and sanctuary. He has you to thank for his very first real holiday season. Surrounded by love and family at long last.
Here's your special seasonal message from Star, Sky, Mekong, and
all the other precious bears you've saved this year…
Your gift today could help stop another bear like Star from fading away forever.
Please, will you donate now?