UK University introduces animal welfare to Vietnam's vets
19 March 2014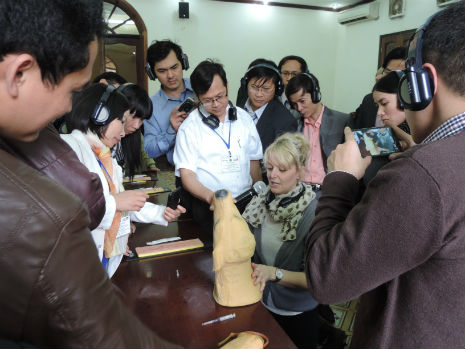 Top vets from Edinburgh University visited Hanoi, Vietnam to host workshops on animal welfare and veterinary science ethics.
Workshop co-organisers, Animals Asia and the Hanoi University of Agriculture (HUA), consider the event to be a first step in embedding animal welfare science and clinical ethics in the Vietnamese curriculum.
Similar grass roots events in China, recently culminated in the Chinese Veterinary Medicine Association (CVMA) collaborating with the Ministry of Education on plans to integrate animal welfare as a compulsory examinable subject in its national examinations.
While the subject is not currently part of the official veterinary medicine syllabus in Vietnam, HUA, one of the country's most prestigious universities for the subject, already offers it as an option. It is hoped that the lecturers from seven Vietnamese universities taking part in the programme, will begin to offer similar courses.
Heather Bacon, Veterinary Welfare Education and Outreach Manager at the University of Edinburgh highlighted the importance of vet training in the subject to the wider society:
"Animal welfare veterinarians can guide society, government and industry in making decisions that will result in measurable improvements in animal welfare. In order to do this, vets must be trained in a problem-solving approach to the global issues they face in animal welfare, trade and conservation. They need to know where to find the evidence to support their views and how to develop rigorous policies that will result in effective improvements in animal welfare. They also need to be clinically competent, and to promote animal welfare in their teaching and research, recognising that animals have intrinsic value, and make a key contribution to society."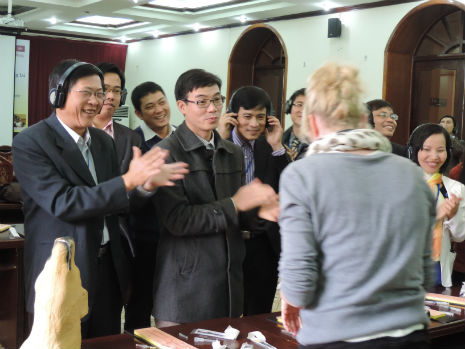 Heather was joined in the running of the workshops by Edinburgh University colleagues Natalie Waran and Hayley Walters.
Nguyen Xuan Trach, Vice Rector of HUA said:                         
"Animal welfare should be an integrated and compulsory part of the veterinary training curriculum. I hope that this workshop has helped improve the knowledge of all attendees and of all universities regarding animal welfare in veterinary training and that they will consider knowledge on animal welfare a standard for veterinary day one competencies."

The workshops were held over three days at HUA using a combination of activities including discussion groups, self-directed research and development of welfare assessment strategies.
Principles covered on the course included, assessing criteria for providing a positive welfare environment for animals in a variety of environments and recognising negative welfare states to develop counter strategies as well as controversial issues such as pain management and euthanasia.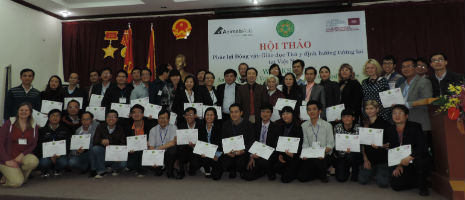 BACK